How to be a Writer
I was delighted to join fellow RNA Weston-to-Wells members at a special event at the beginning of February, at which we discussed our very different routes to publication and advised would-be writers how to take the next steps. It was only Weston Writers' Nights second event, so the organisers were thrilled to have 50 people attend!
​
Visit Weston Writer's Nights for more information about future sessions with this exciting, creative enterprise.
Glastonbury FM
I continue co-hosting our monthly 'Book Corner' session with Sonja Price and Nikki Copleston during Allan Trinder's Community Show. In August the programme featured an extract from A Summer of Surprises in which Connie decides to liven up a protest march in sleepy Combemouth, much to Eleanor's alarm. In March 2020, I'll be sharing YA novels recommended by booksellers.
Solo gig!
My first solo gig at Wells Library went well!
​
As well as readings from the books, I discussed what life was like in the publishing industry in the 1980s and revealed my brushes with the likes of Nelson Mandela and footballer Mark Lawrenson.
Radio
After my session on Glastonbury FM, I was delighted to have an extract fom A Summer of Surprises and An Unexpected Affair played on BBC Upload on 13 February. To hear Daniel reminiscing about his first love – ex-wife Freya – scroll along to about 2:37 for Adam Crowther's lovely introduction to my antidote to Valentine's Day. It's one of my melancholy passages. Enjoy!
Weston Literary Festival 2019
I'm delighted to be making a return visit to Weston Lit Fest to chair a panel entitled 'What is Women's Fiction Anyway?'. Tickets are only £5 and can be purchased from the festival website.
​
Join me and four other writers from the RNA at Weston Museum on Sunday 24 February at 12pm for what promises to be a lively and interesting debate!
​
I've made a video about the event – my first! Let me know what you think.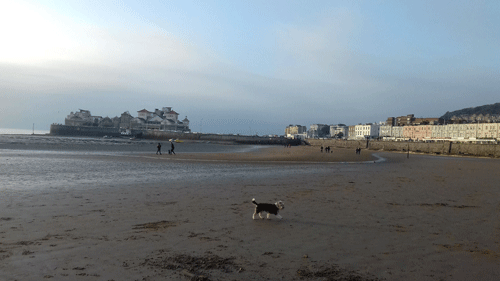 Books From Scotland
My publisher – Waverley Books – is based in Glasgow, so I was lucky enough to have my stories featured on the Books From Scotland website, just before Christmas 2018.
​
In the February edition of the blog, I reveal why I love writing about bookshops and tell all about my accidental journey into fiction.
Yeovil Literary Festival
I discussed my 'Criminal Tendencies' with crime writer Nikki Copleston at Yeovil Literary Festival on 27 October, which was great fun.
In February 2019, I'll again be chairing a panel at Weston Literary Festival to discuss 'What is Women's Fiction Anyway?'.
From Head to Page
My fellow Stellar Scribes and I have run our popular creative writing session at various local venues, including Wells, Street and Chard libraries. Our most recent event – in Yeovil on 20 November – was very well attended and we plan to run a creative writing workshop there next spring.
​
We have more events coming up, which is great for keeping the creative juices flowing!
Book Fairs
Frankfurt Book Fair 2018 (10-14 October), is all done and dusted for another year (above).
The next big event is London Book Fair 2019 (12-14 March) and I will be there with my booktrade hat on. Do get in touch if you fancy meeting for coffee and a chat.
​